Shit @RKNJL Does: Economics, The Fed, and "Easy"... →
ebersviller: I'm not surprised when reporters say incorrect things about an economy. They're reporters, they're just repeating what someone else said, and often someone's using hyperbole to recruit people to their side. Consequently, when everyday citizens incorrectly describe an economic… This is my response to the reblog w/response I received at rknjl.tumblr.com.  Apparently,...
11 tags
If I were evil and ran the strategy for a major...
This is a post describing what I'd do if I were evil, or at least amoral, and were crafting strategies for either major party in order to win an election. Obviously, there'd be the run-of-the-mill strategies like crazy attack ads, lying in debates, gerrymandering, promoting policies that make it more difficult for a demographic that supports your opponent to vote, "Show me your...
6 tags
Economics, The Fed, and "Easy" Money
I'm not surprised when reporters say incorrect things about an economy.  They're reporters, they're just repeating what someone else said, and often someone's using hyperbole to recruit people to their side.   Consequently, when everyday citizens incorrectly describe an economic policy or condition, I think it's just the reflection of poor reporting on the subject...
17 tags
You can't recognize rhetoric as well as you...
Full disclosure: I support neither mainstream candidate for the current (2012) US Presidential election.   It amazes me how bad as people we are at recognizing rhetoric.  What's much more astonishing is how good we think ourselves as individuals are at it.  You're not good at it.  Neither am I.  Neither is anyone you know, unless someone you know is regularly hired to create rhetoric...
18 tags
My thoughts on the end of humanity...
I'm pretty confident that the end of humanity will not come from an asteroid smashing into the earth, nor a black hole swallowing us up, nor the end of some ancient calendar.  No, the end of humanity will happen at our own hands.  Something of our own design, whether intentional or not, will cause the end of the human race as we know it.   Global warming is a possibility, but I don't...
13 tags
Random election thoughts
Let me start by saying I didn't watch last night's Presidential debate.  I don't plan on voting for either candidate, and enduring a few hours of the dog and pony show the parties make out of the debate didn't seem like it was worth my time.   I will, however, likely watch the VICE-Presidential debates.  This probably seems ridiculous to most people (VP debates are...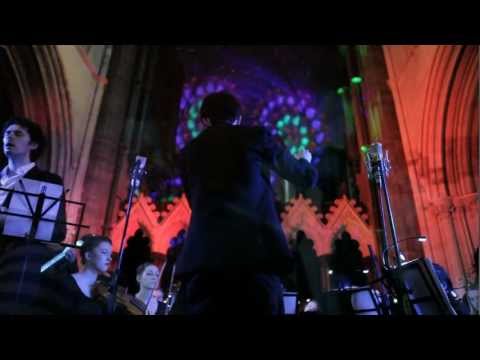 9 tags
Savants and Neural Networks...
I've long been fascinated by savants and savant syndrome.  Most of us think of Rain Man when we think of savants, but not all savants have mental development disorders.  Most known savants do qualify on the Autism Spectrum, but it isn't necessary.  Some neurotypical individuals (normal people) have savant-like skills unleashed at some point in their lives.  Occasionally, this will...
9 tags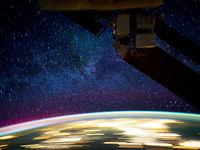 13 tags
Corporate taxes and soaking the rich...
Political disclosure: This author does not support either major political party.  Current views are similar to this:  "At the moment, the GOP seems evil, the Dems seem like complete morons, and the public seems screwed."  Adjust your mental filter as needed before reading. In US economic-related politics, the GOP says that taxing businesses slows economic growth.  The Dems are...
Planet Money's Economic Platform for a president →
NPR's Planet Money team surveyed economic thinkers across the political spectrum and came up with 5 big changes economists across the board agreed on.  It's easy to see why government almost never makes good economic decisions.  You can't win.
13 tags
Ideas on prison reform in the U.S.
The situation with US prison system is…inefficient to say the least.  We have the highest incarceration rates in the Western world, the death penalty is ultimately more expensive than life imprisonment, and recidivism rates are far too high for anyone to think that our current path is working.   High incarceration rates are not a function of the prison system, but that of the legal system...
1 tag
18 tags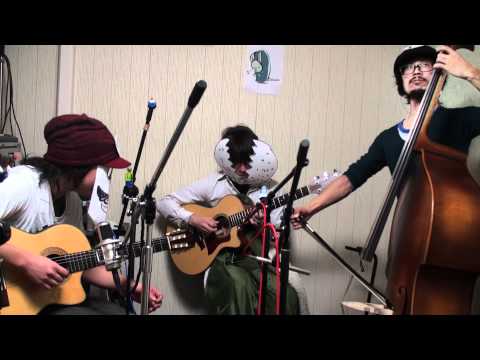 8 tags
Chinese vs. US politicians and money →
Posted this on G+ a while back, but still find it interesting.
17 tags
Favorite Memes...
I love the internet.  I love its memes. "Scumbag Steve," his antithesis named "Good Guy Greg," and "Hipster Dog" are all fantastic.  But for whatever reason, my favorite ones are always "success kid."   Just a relatively pointless post to give you quick links to some good memes (always updating).  
6 tags
Venus to appear in once-in-a-lifetime event →
I'm pretty pumped about this (and SpaceX going to the ISS). SPACE R KEWLZZ!!!!!1
8 tags
5 tags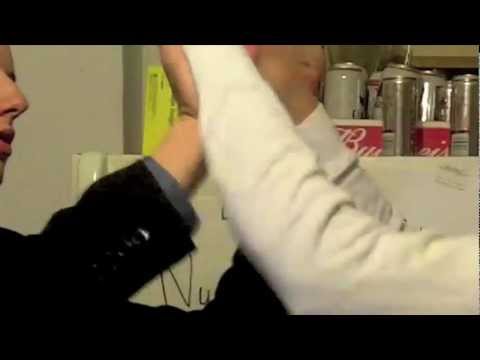 8 tags
War on Terror declared over?
According to the US State Department, the war on terror is over.  Great!  I'm sure that means the following will be repealed or dismantled in short order: The Patriot Act National Defense Authorization Act (NDAA) The Deparment of Homeland Security (DHS) The Transporation Security Administration (TSA) Oh wait.  Regardless of the fact that those were all instituted to aid in the war on...
4 tags
Ha! It IS Soccer!
If you're from another country and call soccer by the name "football" (or "futbol" or whatever), that's fine.  But it annoys the hell out of me when an American or Canadian tries to "correct" me when I call it soccer.  This is America (or Canada).  We call it soccer.  Football is a different sport here.  Just because other countries call it football,...
9 tags
The best lego creation...EVER!!!
It's here.  Trust me.  Awesome.
6 tags
It's never too late for...divorce? →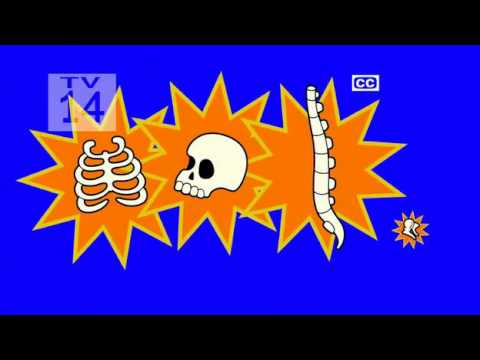 6 tags
Sometimes, When "All the Facts are In," It's... →
The worrisome thing is that these incidents and police abuses are much more common every year.  
5 tags
AWESOME product reviewing →
10 tags
Here's how recruiters *REALLY* look at a resume... →
7 tags
The Dollar, The Euro, and being right on a first...
In early January of 2009, I went on a first date with a girl.  Things were going well, until she decided to bring up different economics topics.  Being a rather avid student of economics for several years, I knew this would prove to be a bad idea.   We're all armchair economists to varying degrees, and I never fault anyone for being less knowledgable in a field than myself.  I do, however,...
The Strange (and Formerly Sexist) Economics of... →
9 tags
Free pizza for everyone? →
8 tags
Taxes and such
So I finally got my taxes done last night.  Four years ago, I used an accountant and vowed never to file myself from that point on.  Predictably, the following three years were all filed by myself due to extreme procrastination.  But this year, I filed with an accountant again.  And I'm super happy I did.   So far, I've always gotten money back, but I never know, so it always feels...
4 tags
How do you know when you're delusional?
So this is something I've been wrestling with for a while.  Often times someone "knows" something erroneous.  Example:  A ton of people "knew" the world was flat for hundreds of years.  When a person "knows" something as an absolute truth, it's very hard to persuade them otherwise.  It is possible for many people, but it takes a mountain of evidence,...
8 tags
What does your state read for news?
The most popular online news site by a state's populus here.  My home state of Minnesota reads……The Onion.
How a City goes Broke (NPR link) →
pegobry asked: Hi, thanks for your response to my Atlantic post! Re: whether lobbying works because of the "legislative subsidy" as I posit or because of some other reason, I would recommend reading Ezra Klein's article, which explains the concept very eloquently. The idea of a legislative subsidy is actually rooted in many years of research in political science--I didn't pull out of my hat...
6 tags
Another good DC trip plus frequent flyer...
I was in DC this past weekend as a member of my cousin's wedding party.  My girlfriend's sister's connections got my extended family and I a tour of the Capitol building, courtesy of Senator Reid of Nevada.  Having now toured both the White House and the US Capitol, the Capitol tour was FAR more interesting.  I can see touring the WH more as a thing to say you've done it, but touring the Capitol...
9 tags
A response to Pascal-Emmanuel Gobry of The...
PE Gobry recently wrote an article proposing that the way to "fix" the lobbying problems the US has with government was to give our Congressmen(women) a much bigger budget.  For those interested, the link is here.   I think he's wrong, but not on the wrong track.  Mr. Gobry posits that the reason politicians listen to lobbyists is that the politician doesn't have the...
4 tags
If we are ever the aliens...
If, in my lifetime, it ever turns out that Earth discovers an alien civilization of which we're more advanced, I'm going to be the worst ambassador to humanity.  I'll constantly be hiding in a spaceship, hovering the aliens' planet, then sneaking down and causing mischief everywhere.  Stealing alien trash cans, swapping alien political signs in the yards, introducing a lone...
9 tags
We are all in the Matrix
For a number of years now, I've argued the case that the universe may just be some alien grad student's simulation for his thesis.  He's probably failing, but that's irrelevant.  While the idea is a bit tongue-in-cheek, it serves as a very good base argument for a lot of things.  It's impossible to disprove which is fun in its own right, causing many a feather to be...
5 tags
Nothing like a good mixed metaphor
One of the most underrated aspects of the English language is a good mixed metaphor.  People unknowingly mix metaphors all the time.  Some people get upset by them or just assume the other person is an idiot (not a bad assumption by default).  I love 'em.  I love hearing when people say them, and I really only bring attention to the error with children or people just learning English....